kHyal was born as "Kyle Ann Braun." In 1981 she changed her name to "Khyal Braun," and later legally to "kHyal" only. She sometimes uses the pseudonym "kHyal Kouture," mostly because many social media and other computer-based platforms demand that "last name" fields are filled in. kHyal began the process of trademarking her name in the 90s and also uses the pseudonym "kHyal™." She worked commercially under the business name "kHyal Inc." — and was far ahead of the curve of the current trend of personal branding. In fact, long before the phrase was even coined. She is currently using the name "MegaGlam" as an umbrella identity for all of her creative work.
Since the early 80s, kHyal's self-taught analog and digital work has centered on a combination of:
Self-portraiture
The use of Text
Collage
Assemblage
Lowbrow Technology
Character Design
Art as Fashion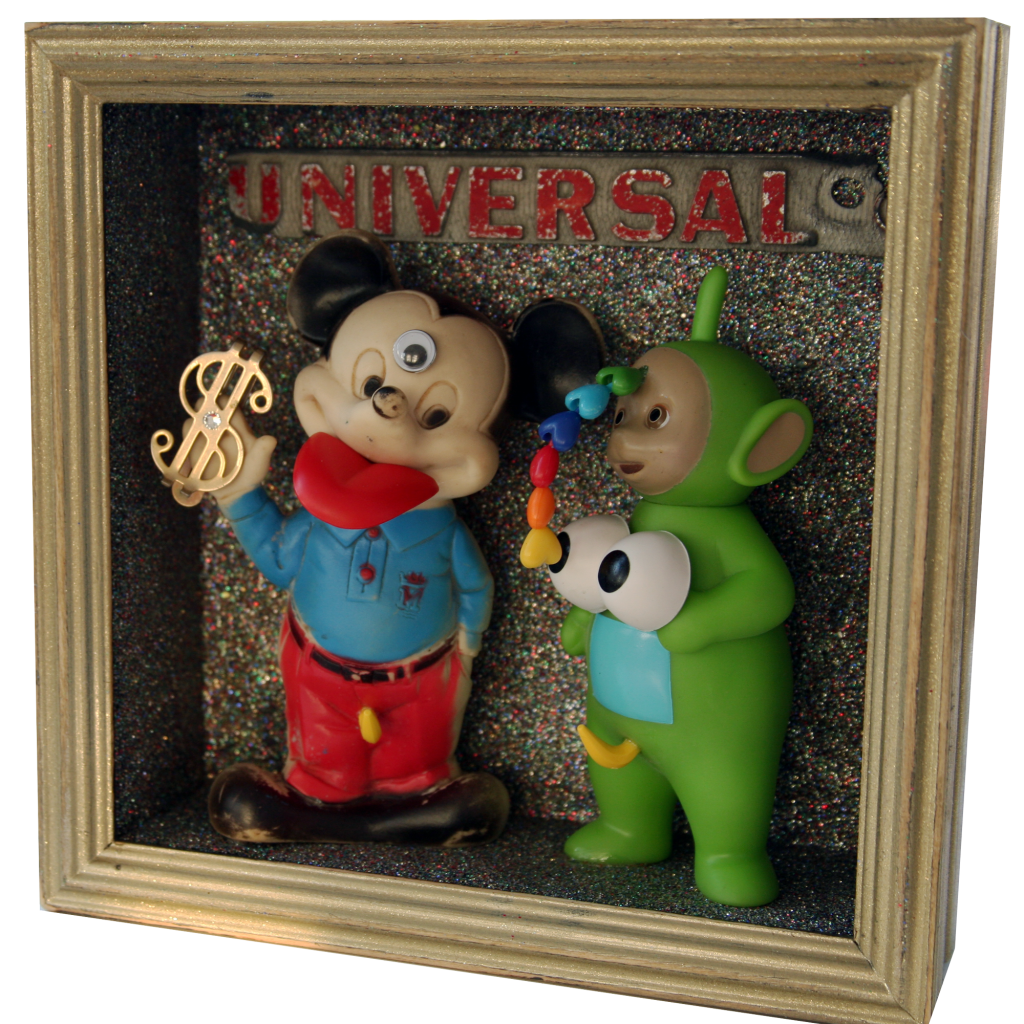 2015 "Universal Mickey" found object assemblage, Twisted Mouse show, P!Q, Grand Central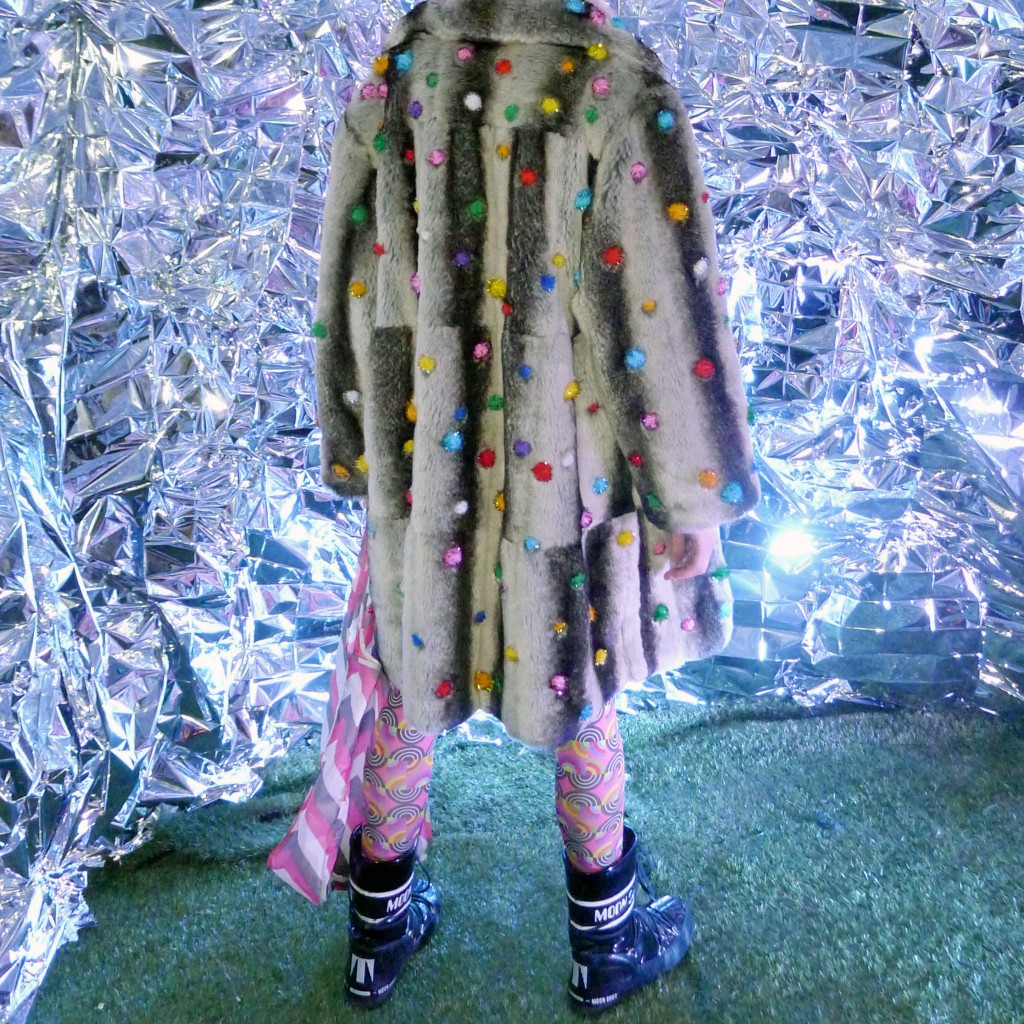 2015 "Meteorite" coat and "Rainbow Target" leggings, Spring Break Art Show, New York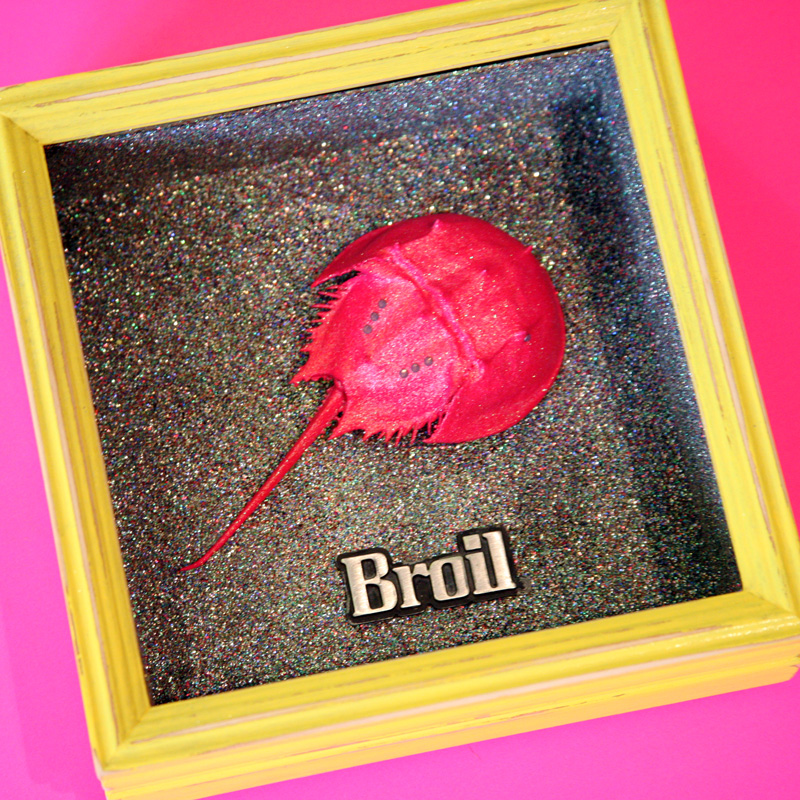 2014 "Broil" found object assemblage, Metro Show, New York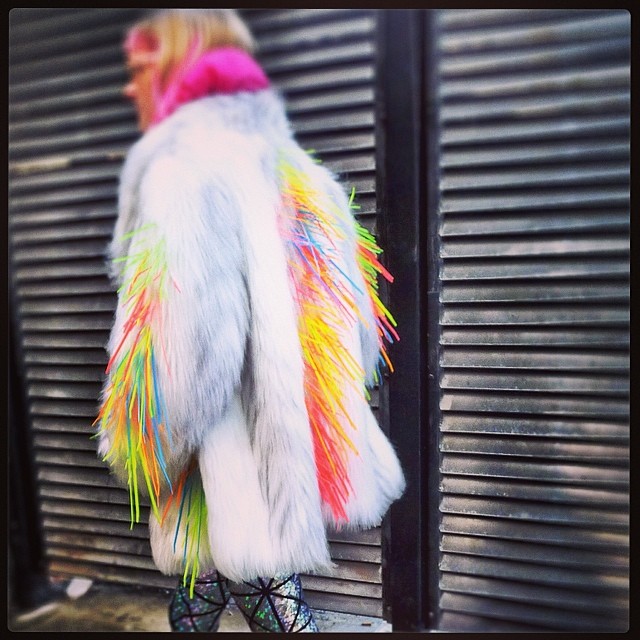 2014 "Space Age Yeti" jacket, Armory Arts Week, New York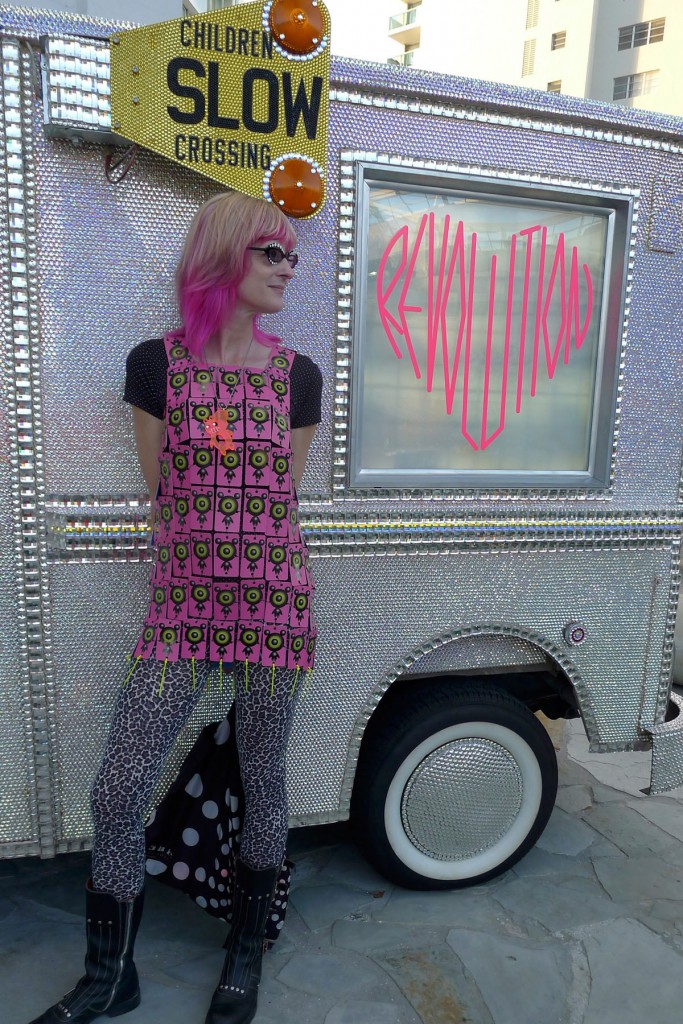 2013 "Pink Alien Mickey Cyclops" Character Dress, Art Basel Miami Beach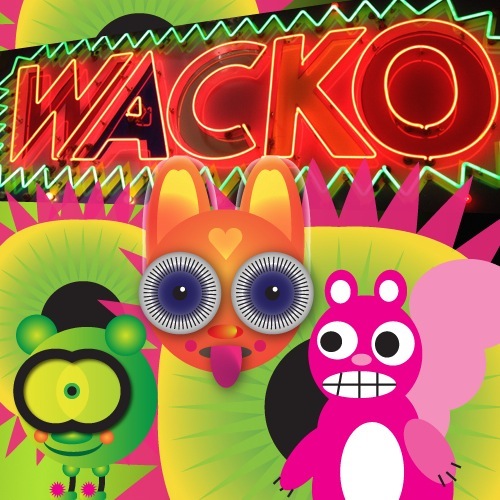 2011, "The Weather sKwirl + Friends" (one of 730+ different images created in the series between 2010–2012)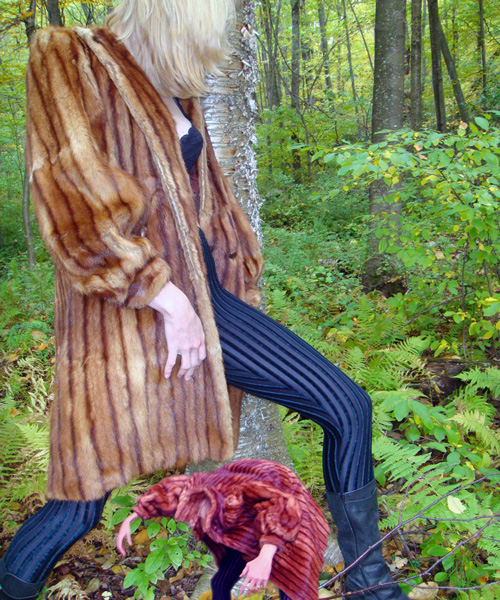 2008, self-portrait with digital manipulation, exhibited at Indie Fashion Week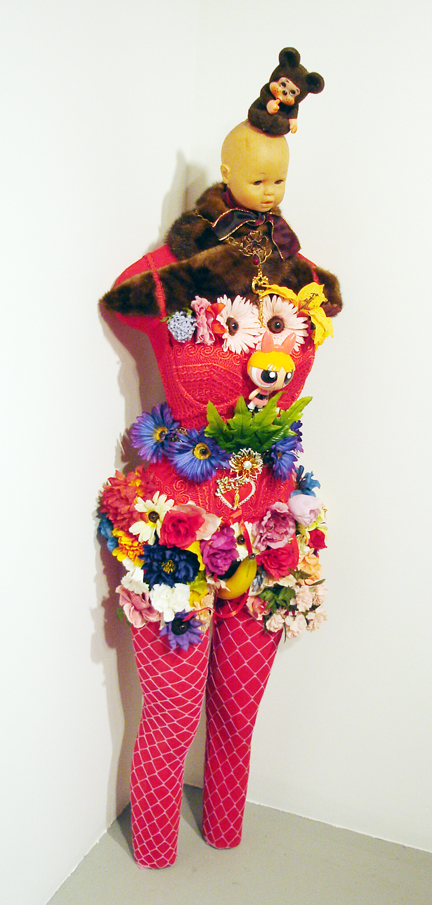 2007, untitled found object sculpture, "101 Dresses" invitational show, Artspace, New Haven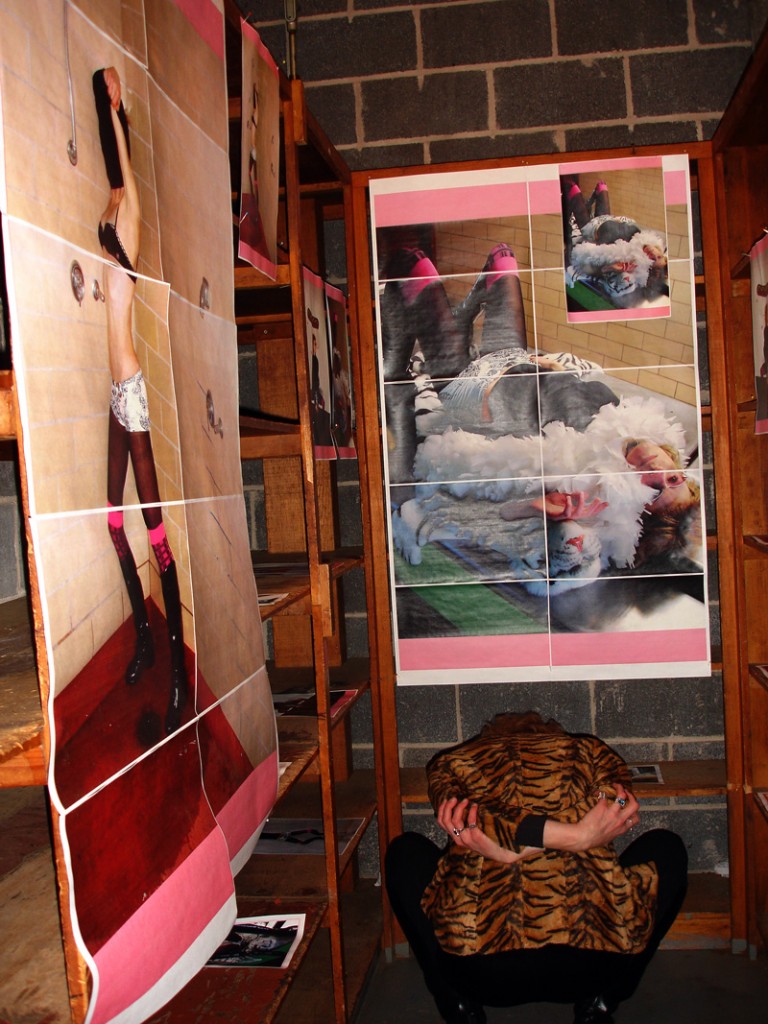 2006, self-portrait performance and installation, Artspace Alternative Space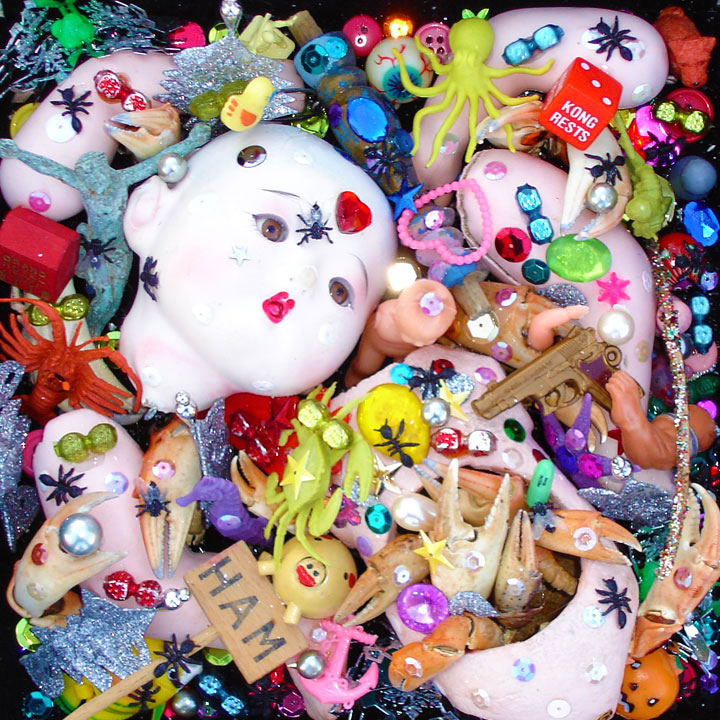 2005 "Tentacles of the Tide, Kong Rests" found object assemblage with text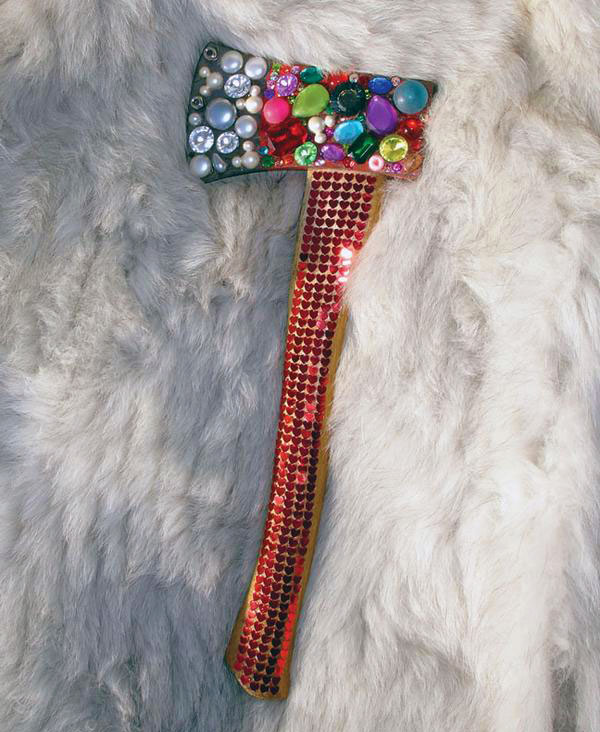 2005, "Axe Me Later" found object jeweled assemblage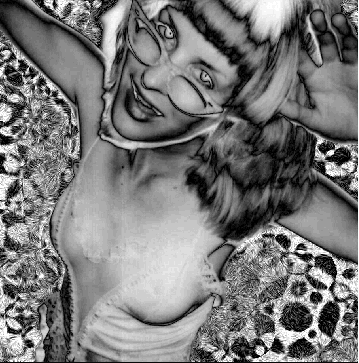 1996, self portrait with digitally illustrated background, Outsider Art Fair, New York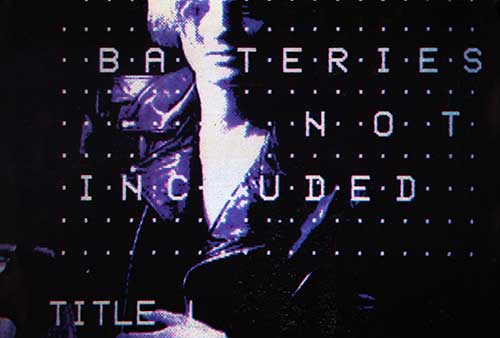 1991, "Batteries not Included"  self-portrait Amiga computer-generated video still with titling, New Haven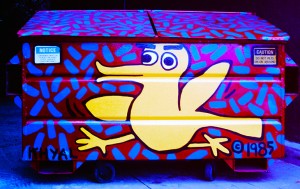 1985, Public Art, dumpster painting, Commissioned by Joan Ankrum, Ankrum Gallery, Los Angeles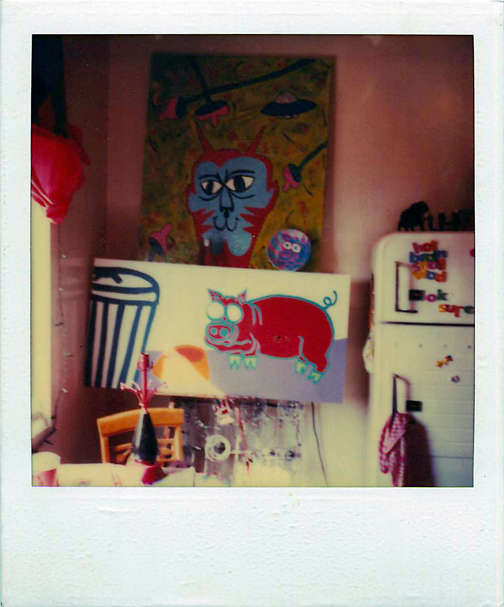 1985, Los Angeles Studio, work-in-progress including "Hot Brain Snail Wad" refrigerator magnet piece.